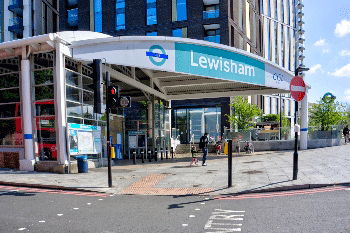 Lewisham is to get the opportunity to showcase its cultural voice after being named London Borough of Culture 2021.
The prestigious award will see Lewisham receive £1.35m to stage a year-long programme of cultural events celebrating the wealth of creative talent in the borough and delivering lasting social change.
Damien Egan, mayor of Lewisham, said that he was 'delighted' by the news.
'This is an incredible opportunity for Lewisham and I couldn't be more proud to be Lewisham's mayor and working alongside so many amazing creatives and artists,' he said.
'Our year will showcase what Lewisham has to offer the rest of London and the UK by harnessing the passion and creativity of our cultural sector and the people of Lewisham and channelling this into a programme which will face up to the most significant challenge facing our planet, the climate emergency.'
Lewisham plans to hold the world's first 'tag' climate carnival with the borough's 18 neighbourhoods showcasing the power of culture to highlight social issues and stimulate action within communities.
There will also be a mass dance party exploring the impact of migration and diversity on London's dance scene and an outdoor music festival inspired by Lewisham's legendary Rock Against Racism gigs.
The borough also plans a national creative careers conference leading a call to action to address inequality.