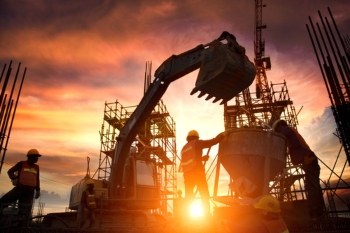 Ministers' 'levelling up' agenda is too focused on new infrastructure projects at the expense of improving key public services, councils representing English towns and cities have warned.
The Special Interest Group of Metropolitan Local Authorities (SIGOMA) also says the project is beset by a 'Whitehall knows best' philosophy and a lack of focus on the areas actually most in need of 'levelling up'.
In a report published today, SIGOMA calls for the central share of business rates to be invested in core local services and a fairer distribution of funding based on need – as well as a greater decision-making role for councillors.
Cllr Sir Stephen Houghton, SIGOMA's chair, said: 'The strategy needs to acknowledge the importance of everyday public services. New funding pots are dwarfed by historic cuts to council funding since 2010. You can't "level up" when core services are being cut and local investments curtailed. Secondly, funding needs to be better targeted - the government needs to understand that you can't level up everywhere. The government should use their own indices of multiple deprivation rather than inventing new opaque formulas.'
The report also calls for increased public health funding to address variations in health outcomes.
A Ministry of Housing, Communities and Local Government spokesperson said: "We're supporting all areas of the country to level up by providing billions of pounds of new funding that will have a real impact on people's daily lives and improve their services – from health and social care to education.
"We will publish a Levelling Up White Paper later this year, setting out bold new policy interventions to help improve livelihoods, spread opportunity and drive economic growth."