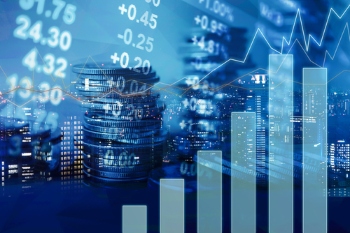 And plans to spread devolution deals across the whole UK are unrealistic and have failed to take account of the time and capacity needed to negotiate the deals, the think tank said.
Plans to rebalance the economy of the country also fail to reflect 'the highly localised nature of regional inequality', it stated.
According to the report: 'Most of the missions are poorly calibrated because they do not set the right objectives, provide clear direction, or show the right level of ambition.'
The metrics behind Government's objectives 'miss out crucial aspects of the missions', the IfG said, including local government funding, or simplifying fares on local public transport, while metrics on pay are branded as too regional by the think tank.
It claims only four of the missions are 'clear, ambitious and have appropriate metrics', while the other eight need to be rethought.
The IfG claims:
Five of the missions lack ambition
Three are too ambitions to be realistic
Four fail to define what success looks like
Two have too narrow a focus
One – on R&D spending – fails to line up with the overall policy objective
The report said: 'The devolution mission states that every region of the UK that wants one should have a devolution deal with powers at or approaching the highest level of devolution by 2030.
'Precedent shows that it takes time and resources to negotiate these deals, and the UK government has only limited capacity to do so.'
In its recommendations, the IfG called on the Government to:
Focus all the missions on broad outcomes that require multiple solutions
Clarify ambiguous concepts in the missions
Update the missions to make them appropriately ambitious
Measure progress at the local authority level, and set targets for high-performing areas to avoid 'levelling down'
Provide appropriate resource for better sub-national data collection.
Set interim targets to track progress.
Make the Levelling Up Advisory Council a fully independent body
Give specific departments the lead on co-ordinating each mission.