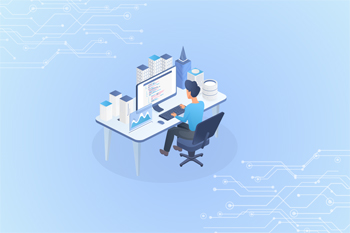 COVID-19 has put a strain on virtually every city's IT operations. But as we start to embrace the new normal, it's become evident that some local governments have adapted better than others.
So, what's their secret? Cities with robust cloud infrastructure and digital services in place prior to the pandemic were able to adjust quicker to city hall closures and the rapid shift to remote work than those that didn't.
As we start to uncover what worked (and what didn't) when dealing with a pandemic of this size, it is critical that local governments take action to prepare for what is to come. And in many cases, that means moving forward with digitalization efforts — something that can improve services even after the dust settles.
Improved purchasing options increases rate of implementation
Before we jump into technology implementations, it is important to note a shift in how disruptive companies are selling to local governments. More companies are offering aggressive pricing models, as well as moving away from large monolithic applications with long term contracts and focusing on microservices and micro applications. Plus, risk is reduced as there is often little commitment with options to pay monthly and to cancel anytime.
By recognizing local governments' unique needs they are making it easier to get approval on new projects, and ultimately their ability to embrace technology that is disrupting the status quo and fundamentally changing the way they operate.
Dynamic and responsive technology leads to long term resiliency
Innovative technology implementations can seem like a far fetched idea to local governments working with tight budget and personnel constraints. Councils all over the UK however are proving that notion wrong. Digitalization efforts are no longer just something the largest cities around the world can execute — governments of any size can lower costs, boost resiliency and improve resident satisfaction with the right planning and technology support.
Eastleigh Borough Council for example moved the process of purchasing parking permits entirely online using the MiPermit platform. Offering digital parking permits allows parking enforcement to improve responses to illegal parking and fraud, as well as prevent lost or damaged permits that lead to additional charges. The Eastleigh Program started in 2019 and the timing couldn't have been better – the process was fully functional by the time the pandemic hit. Now residents have a better user experience, while the city has simultaneously reduced cost and oversight associated with the 4,000 paper permits issued on a yearly basis.
Another problem that many local governments had to deal with as locations and services started to open back up was queues forming and social distancing requirements not being followed. Enabling residents to easily schedule appointments was key in many cases to ensuring an even flow of foot traffic. Darlington Borough Council took this approach and put the entire booking process for waste drop-offs online. Residents can quickly schedule 5-minute appointments up to two weeks in advance to dispose of waste that can't be stored safely at home.
Governments large and small have been damned by the reputation that they are impossibly slow to adapt. This shift to more dynamic and responsive applications that enable departments to operate with flexibility is necessary to upend the reputation of stagnation and help local governments better connect with and meet the needs of citizens they aim to serve. Moving at a glacial pace is not an option when faced with a global crisis – something we now know far too well. The conversation can no longer focus on are you doing something about it, but rather what.
Lindsay Pica-Alfano is founder of Govlaunch, the wiki for local government innovation