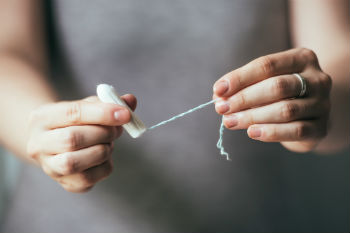 Councillors in Leeds are to consider providing free sanitary products in schools and libraries throughout the city in a bid to end 'period poverty'.
A pilot study for the scheme is already under way at one of the city's schools and the council says it will work with a wide variety of partners to provide free sanitary protection and end the 'stigma' surrounding menstruation.
It says period poverty is when girls and women struggle to afford to buy sanitary products and the aim is to ensure that no one will face the 'barrier of exclusion' this can create.
A report being put to the council also advises the council to lobby the Government to declassify sanitary products as luxury items and remove the 5% VAT currently payable.
It says the objective is to produce 'sustainable, long-term solutions for tackling period poverty informed by young women'.
Cllr Jonathan Pryor, the council's executive member for learning, skills and employment said: 'Period poverty is a circumstance that no one should have to experience and I'm proud that Leeds is the first city council in England to announce plans to combat it.
'It is so important that we create this city-wide conversation around period poverty so that people feel comfortable discussing their needs and experiences.'