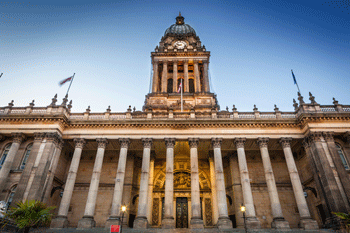 Leeds City Council chief executive Tom Riordan will take on a key role in the Government's contact tracing programme in the battle against coronavirus.
As the Government moves to ease lockdown restrictions, Mr Riordan will take on the new post to ensure contact tracing is linked up at a local level and partnerships are in place to support the work.
He will remain in post as chief executive if Leeds City Council while he takes on the three-month job.
Birmingham Women and children's hospital chief executive, Sarah-Jane Marsh will lead the government's testing programme.
It comes as the Government bowed to pressure to work more closely with local government public health departments where there is already experience of contact tracing for sexual health diseases.
Leader of Leeds, Cllr Judith Blake, said: 'Long-term management of the COVID-19 pandemic would be unsustainable without thorough testing and tracing arrangements and it is imperative that these are put in place effectively at local level right at the start.