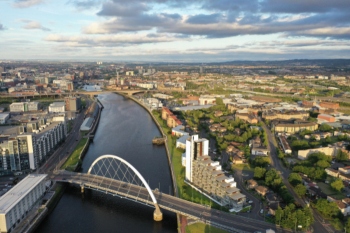 The world's eyes are currently on Glasgow as presidents, prime ministers, mayors, CEOs, climate scientists and campaigners converge in the city while we host the 26th UN Conference of Parties climate negotiations: COP26. The goal is to agree action that delivers on the commitments of the 2015 Paris Climate Agreement. This is a pivotal moment for our planet, but also for Glasgow.
This city was one of the first to declare a climate emergency and has an overarching mission of equitable, net-zero carbon, climate-resilient living by 2030.
The recently released 'Glasgow Green Deal' offers an integrated approach to solving these crises that will help reduce emissions and build climate resilience, but also create sustainable jobs, reduce fuel poverty and improve access to quality homes and public spaces. This outlines how we will use the remaining nine years to transform Glasgow's economy to not only tackle the climate emergency by 2030, but also make sure this is a great city for all residents to live and work in.