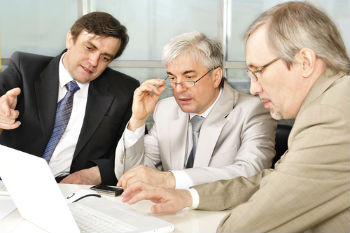 Political leadership is essential for integration because only elected members have the necessary mandate to 'bring people together', according to a speaker from a workshop session at the LGA conference.
Speaking about the integration of health and social care, Cllr Ruth Dombey stressed the importance of leadership from councillors in bringing the private and public sector together in order to deliver services more effectively.
The leader of the London Borough of Sutton said good leadership is essential to integration, particularly when combined with other factors such as 'the plumbing', i.e. a history of partnerships in a local area, and a willingness to work together rather than retreat into different silos.
Cllr Dombey also raised some other issues which are important to address. Councils workers, she urged, should think more about the common goals of the authority and should stop talking in terms of 'our budget' and 'your budget' and should just think about 'the budget'.
Local authorities, Cllr Dombey said, should also challenge the NHS more on the issue of data sharing. The NHS' reluctance to share data with councils 'needs to stop' if integration is going to be effective.