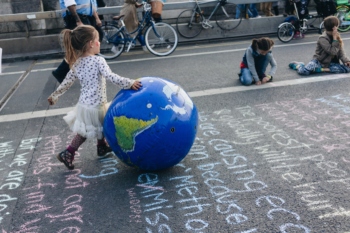 A cross-party group of 32 mayors and local leaders have called for greater powers and resources to deliver net zero.
The leaders have signed a joint statement calling for a 'Power Shift' from Whitehall to local and regional authorities to shape local energy markets, decarbonise transport, and tackle emissions from homes and offices.
The joint communique calls for a new Net Zero Local Powers Bill to cement new powers alongside new reporting requirements on emissions.
It also wants Government to work in partnership with local and regional leaders to develop a consistent, long term plan for decarbonising homes and buildings, and for it to set up strategic energy bodies or similar mechanisms to address market failure in energy systems.
Polly Billington, CEO of UK100, said: 'We need a power shift from central government to local communities to tackle climate change. Local leaders are more trusted, more accountable and in the case of the UK100 - more ambitious in accelerating the path to Net Zero.'
The call is being made today at the International Net Zero Local Leadership Summit.
Alok Sharma, President-Designate of COP26, will tell the conference: 'COP26 must be the moment that every country and every part of society embraces the responsibility to protect our precious planet. Local action is absolutely vital - generating over 70% of the world's carbon emissions, cities will determine whether we can achieve Net Zero.
'We're urging all cities and regions to join the Race to Zero - the United Nations campaign to reach Net Zero by 2050 at the latest. I'm proud that cities and councils from all over the United Kingdom have signed up from Newcastle to Nottingham from Cambridge to Cornwall and of course, the West Midlands.'
Photo: Sandor Szmutko / Shutterstock.com