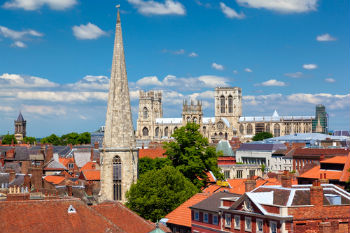 A council leader has challenged deputy PM Nick Clegg to explain how his plans to compensate homeowners next to new housing developments will be funded.
Mr Clegg has proposed council tax reductions for residents during construction of new garden cities.
But in a letter to Mr Clegg, York City Council leader James Alexander wrote: 'Councils have had significant reductions in Government funding and so our ability to reduce council tax for those disrupted is limited.
'I was wondering whether you could clarify whether residents near these settlements will qualify under your proposed scheme for these council tax discounts and what financial support the Government will be offering to back this announced policy.'
Separately, a poll of more than 6,000 people, carried out by pollsters Populus, found the most popular incentive for accepting a garden city nearby was free or cheap energy.
The next most popular incentive for those staying in an area when a garden city was built was council tax discounts.