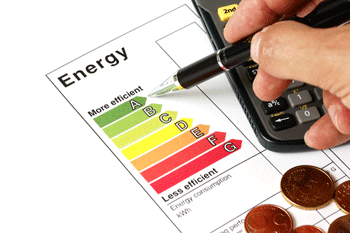 A new index that measures local authority energy efficiency was launched yesterday at the House of Commons.
The Local Authority Energy Index, developed by Knauf Insulation, is a tool designed to measure the state of play in local authority energy efficiency and to assist authorities that want to improve their performance in this area.
The second edition of the index covers 103 English Local Authorities, covering a range of Metropolitan, London and Unitary Authorities, as well as a range of geographies and diverse socio-economic conditions.
Coventry was found to be the most energy efficient (77.05/100), with Peterborough (75.54/100) and Southampton (74.55/100) coming in second and third. East Riding of Yorkshire (28.50/100) was last.
The index used four areas to compare the different approaches taken by councils:

•The energy management of their own buildings.
•Improving energy efficiency in the community.
•Improving energy efficiency in housing.
•Energy infrastructure.
Two further indicators used to compile the index were:

•A measure of domestic energy use per capita.
•Energy use per Gross Value Added.
The authors also made a number of best practice recommendations that take into consideration the fact that every area faces different challenges.
For energy management in their own buildings, the index's authors have seven recommendations. For example, local authorities should set a public target for energy reduction and report progress against the target. They should also implement energy efficiency as a procurement criterion.
Four recommendations are made concerning energy in the community. The authors, to take one example, suggest councils should initiate programmes to encourage building retrofits in all building types, including information and access to funding.
Where energy in housing is concerned, the authors offer three recommendations. Councils, they suggest, could provide information on domestic energy efficiency, renewable energy and available grants and discounts.
The authors also suggest that councils could improve their energy infrastructure in three ways. One way in which this could be done, they say, is through converting street lighting to LED.