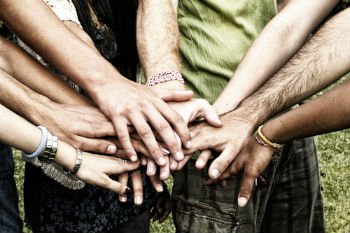 Seven areas have been chosen to share £8m to create a network of new community businesses in their areas.
The Empowering Places programme, from Power to Change and Co-operatives UK, will work with established community-based organisations to tackle inequality at a local level. This could include saving community assets from closing or giving people more control over housing.
'Empowering Places is the first of our three place-based programmes to launch and probably our most revolutionary,' said Vidhya Alakeson, chief executive of Power to Change.
'By working at grass-roots level, we will be truly handing over the power for economic regeneration to local communities. The results are already highly promising in Plymouth and we have high expectations of the programme's roll-out.'
The latest analysis from Power to Change shows that there are at least 7,000 community businesses in the UK.
The seven 'catalyst' areas are:
Bradford (Manningham) with Carlisle Business Centre
Grimsby (Southward, Nunsthorpe and Bradley Park) with Centre 4
Hartlepool (Dyke House) with Wharton Trust
Leicester (Braunstone) with B-Inspired
Luton (Northwell) with Marsh Farm Futures
Wigan (Abram) with Abram Ward Community Charity
Plymouth (Devonport and Stonehouse) with the Real Ideas Organisation (RIO) and Millfields Trust