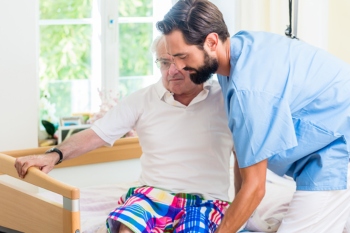 Ministers have launched a review of health and social care leadership in England.
The Health and Social Care Leadership Review will aim to strengthen leadership, share best practice, and reduce regional disparities in outcomes across the country.
Secretary of state for health and social care, Sajid Javid, said: 'We are committed to providing the resources health and social care needs but that must come with change for the better.
'This review will shine a light on the outstanding leaders in health and social care to drive efficiency and innovation. It will help make sure individuals and families get the care and treatment they need, wherever they are in the country, as we build back better.'
Cllr David Fothergill, chairman of the Local Government Association's Community Wellbeing Board, said: 'The right culture is vital to good quality care and must not be sidelined by a sole focus on efficiency. Learning from the best to help drive further improvement across the board is central to local government's sector-led improvement mission.
'The review team must work closely with local government to utilise councils' expertise and help inform their recommendations.'
The review will report back to the Government in early 2022.