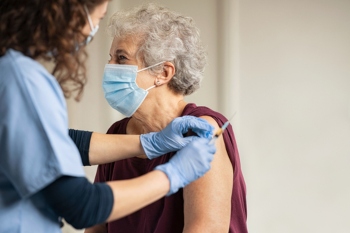 The Government has highlighted how vaccination buses and short films aimed at people with a learning disability are helping to boost vaccine uptake at a local level.
The new COVID-19 vaccine uptake plan has been published setting out how the vaccine uptake will be increased for vulnerable and under-served groups.
It includes examples of successful local initiatives such as a mobile vaccination service in Crawley and a social media campaign in Slough to dispel vaccine myths.
Vaccine deployment minister, Nadhim Zahawi, said: 'We recognise that some groups feel more hesitant about getting a jab, or have more barriers, both physical and mental, preventing them from accessing one when it's offered.
'Each shot in the arm brings us closer to beating this terrible virus. That's why we are setting out our plan to make sure everyone is protected equally, by working hand in hand with those who know their communities best to make sure as many people as possible take up the offer of a lifesaving vaccination.'
Figures show that 93% of those aged 75 or over have received their COVID-19 vaccination already.