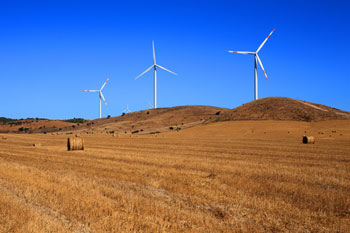 Lancashire County Pension Fund (LCPF) has acquired a significant minority equity stake in EDF Energies Nouvelles' Portuguese wind assets.
EDF Energies Nouvelles, which has a portfolio of approximately 500 MW of gross capacity, ranks amongst the top five wind platforms in Portugal.
Chief investment officer of LCPF, Mike Jensen, said: 'LCPF is very enthusiastic about the perspective to become the long term strategic partner of EDF Energies Nouvelles in Portugal and looks forward to developing and strengthening this partnership in the future. LCPF is looking for reliable long-term income yields to match its long-term liabilities and, in this context, we believe that this acquisition fully fits the fund's strategy.'
LCPF has been advised by Santander Corporate & Investment Banking (France & Portugal) and Uría Menéndez - Proença De Carvalho.
'This strong partnership with Lancashire County Pension Fund,' commented Nicolas Couderc, senior vice president of Strategy and M&A for EDF Energies Nouvelles, 'is an integral part of EDF Energies Nouvelles' growth strategy. It conveys our ambition to seize opportunities together in renewable energy on the Portuguese market.'
LCPF previously invested £12m in one of the world's largest community owned solar power stations in Oxfordshire.