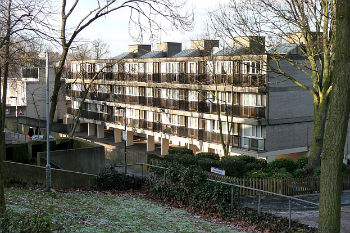 Lambeth Council officers have recommended the full rebuilding of the Central Hill estate after a consultation revealed the majority of council tenants supported the proposal.
Central Hill was included in the council's estate regeneration programme in 2014 after complaints a number of properties were in poor condition.
The council concluded the cost of refurbishing the 460 properties would be substantially more than the average cost of other estates across the borough. It also decided refurbishment would not address the fundamental design issues affecting Central Hill.
Under the proposals, which will be discussed by Lambeth's cabinet next week, all 320 existing council properties would be replaced with new homes at council-level rents and a lifetime tenancy.
A consultation last Autumn found that out of the two thirds of households who participated, 55% of council tenants supported plans to rebuild the estate.
Across all residents, the proposal was backed by 49% in favour to 38% against with leaseholders against the proposal by 51% to 31% in favour.
Resident leaseholders would be offered affordable options to stay on the estate.
Photo: ©Stephen Richards