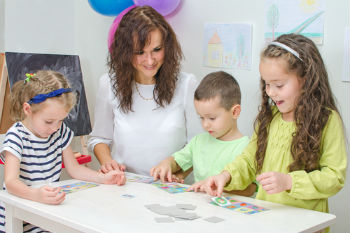 There may not be enough providers willing to supply the additional 15 hours of free childcare being promised by the Government in 2017, committee warns.
A Public Accounts Committee (PAC) report also warned the Department of Education does not have robust enough plans to ensure there are sufficient qualified early years staff available to provide 'high quality childcare'.
The report did, however, say there has been 'significant progress' towards ensuring all three and four-year-olds benefit from 15 hours of free early education and childcare.
It reports 94% of three-year-olds and 99% of four-year-olds took up a funded place in 2015.
The take-up of free childcare is, though, significantly lower for disadvantaged two-year-olds, with only 58% taking up a place in 2015.
Meg Hillier MP, chair of the PAC, said: 'Parents need to be able to access a sufficient number of providers, of sufficient quality. The Government must implement measures to assure this.
'We are particularly concerned that the economic realities of providing childcare will deter providers from offering the extended provision.
'Evidence suggests this would most affect families from disadvantaged areas, which is doubly concerning given the already disappointing take-up of funded places for disadvantaged two-year-olds.'
'The Government must take responsibility for identifying the reasons for this and take remedial action,' she added.