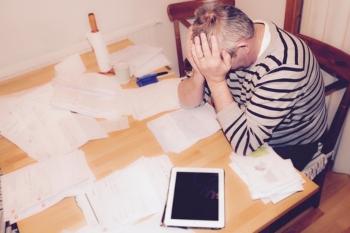 Families are being forced to give up food shopping in order to pay their rent, a charity has warned today.
Research by Crisis shows that many families across England are sacrificing up to a quarter of their grocery shopping in order to cover a shortfall in housing benefit.
It found that in cities such as Leicester, the average weekly rent of the cheapest two-bedroom properties is £124,27, even though the average housing benefit is £109.32.
Jon Sparkes, chief executive at Crisis, said:?'Housing benefit is an important tool and could be the quickest and most effective way to prevent homelessness, but due to years of cuts and freezes it simply does not cover people's rent. With the right policies and investment, we can end homelessness.
'We urge the new Government to act now and invest in housing benefit.'
The research found Londerners were hit hardest by the shortfall in housing benefit as even foregoing a week's entire grocery shop is still not enough to make up the difference.
Cllr Muhammed Butt, London Councils' executive member for welfare, empowerment and inclusion, said: 'This latest research from Crisis confirms that low-income Londoners face an unbridgeable gap between their rent and the support they receive for their housing costs.
'Families across London would have to forgo almost their entire weekly food bill to cover their rent in full. This is just not possible and, without additional support, the inevitable outcome is that families become homeless.'