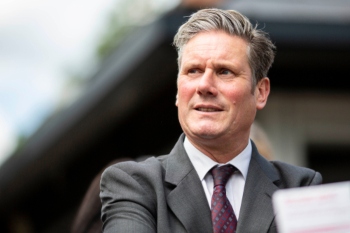 Pressure is mounting on the Labour Party to commit to reforming the voting system in its next manifesto.
The party is set to debate adopting Proportional Representation (PR) for General Elections at its annual conference.
The system would see each party take a number of seats based on its share of the vote.
Motions have been submitted by 143 local parties in favour of changing the first past the post system currently in use, more than on any issue in previous years other than Brexit.
Almost half of constituency Labour parties have also formally passed policies in favour of PR, while recent polling showed 83% of members believed the party should support the introduction of a proportional voting system.
The coalition 'Labour for a New Democracy' has pressed for the policy to be debated at the conference in Brighton later this month.
Member Caroline Osborne said: 'So many important issues will be debated at this year's conference, but it is clear that Labour's members see reform of our democratic system as fundamental to changing our society.'
The coalition has received backing from the Electoral Reform Society. Senior director Willie Sullivan said: 'Keir Starmer pledged to address the failings of Westminster's warped voting system during the leadership contest, and this conference is a chance to do that, backing the overwhelming calls for political reform.
'Voters want political equality, and Labour should seize the chance to build a much better democracy.'
Photo: ComposedPix / Shutterstock.com