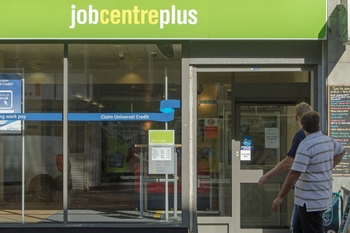 Labour proposes more employment powers for councils
Local authorities would be given more power in an overhaul of the jobs market and training under plans being looked at by the Labour Party.
Labour says it will turn job centres into hubs for skills training and may also allow universal credit claimants to study and train while receiving benefits.
Shadow employment minister Alison McGovern said local authorities were best placed to overhaul employment support.
She said: 'We want to grow the economy across the country and make sure everybody feels the benefit. You cannot do that without local places being in the lead.
'At the moment too much of DWP's policy is made in Whitehall and doesn't engage in the conversations at all about the big initiatives that are happening between councils, skills centres or developers.
'We should empower local authorities to look at the opportunities – every sector has labour shortages – and let towns and cities work it out.'
The policy is likely to be adopted based on two key reports by Gordon Brown and David Blunkett, which will form the building blocks for Labour's manifesto offer.
Brown's Commission on the UK's Future said the devolution of Jobcentre Plus should mean they become a hub for local employers - open to those looking to upskill, re-enter the workplace, or start businesses - and resources for civil society, trade union and private sector support.