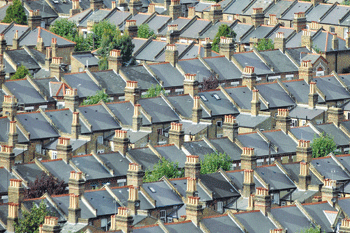 Labour councils are building 50% more houses than their Conservative counterparts, new research reveals.
A House of Commons Library analysis, commissioned by Labour, showed that in Conservative-led council areas there were 1,679 new homes built on average between 2010 and 2016, while Labour councils built an average of 2,577.
Liberal Democrat-led areas also have a poor record, the analysis found, building just 1,660 houses on average.
These figures come as the Department of Communities and Local Government has shown that housebuilding is falling, with just 140,660 new homes built in 2016, compared to 142,600 the year before.
Affordable housebuilding is at a 24-year low, Labour pointed out. There are 200,000 fewer home-owners than there were in 2010. And rough sleeping has more than doubled.
'After seven years of failure the Conservatives have no plan to fix the housing crisis, in which house-building fell to its lowest peacetime rate since the 1920s,' said Labour's shadow secretary of state for housing, John Healey.
'From falling home-ownership to rising homelessness, Britain has a desperate housing crisis and needs many more good homes.'
'Tory ministers talk about getting Britain building but their own local councils are lagging behind,' he added.
Labour leader Jeremy Corbyn said the housing crisis was the result of a 'rigged' system, where housing was treated as 'an investment for the few, not homes for the many.'
'Labour councils build more homes than Conservative ones,' he continued.
'The next Labour government will build a million homes, at least half of them council homes, so that we build a Britain for the many not the few.'