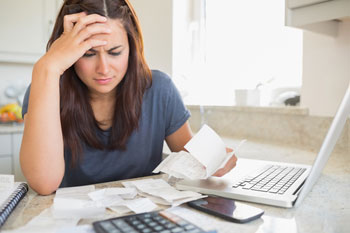 New analysis shows single parents will be £3,100 a year worse off under Universal Credit (UC), as Labour calls for a halt to the Government's welfare reforms.
Analysis from the House of Commons Library, published today by Labour, has revealed real wages are stagnating and in-work support contracting for both private and public sector workers.
It found single parents with dependent children will receive up to £3,100 a year less under UC than they did with Tax Credits, and a single parent of two, who is a new UC claimant and is working full-time as a teacher, will be around £3,700 a year worse off in 2018/19 compared to 2011/12.
A single parent of two working in the NHS on average full time earnings for the public sector who is a new tax credit claimant will be over £2,000 a year worse off in real-terms in 2018/19 compared to 2011/12.
Labour also predicted - drawing on an equality analysis published in response to a Freedom of Information request - that cuts to UC would fall most heavily on women and ethnic minorities.
'It is shocking that most people on low and middle incomes are no better off than they were five years ago, and in some cases they are worse off,' said Debbie Abrahams MP, Labour's shadow secretary of state for work and pensions.
'The Government's cuts to in-work support of both tax credits and Universal Credit are having a dramatic effect on people's lives, on top of stagnating wages and rising prices.
'It's no wonder we are seeing record levels of in-work poverty, now standing at a shocking 7.4 million people.'
'These analyses make clear that the Government's abject failure on living standards will get dramatically worse if Universal Credit is rolled out in its current form,' continued Ms Abrahams.
'That's why Labour is calling for the roll out to be stopped while urgent reform and redesign of Universal Credit is undertaken, making sure work always pays and that hardworking families are supported, creating a fair society for the many, not the few.'
Responding to Labour's call, a Government spokesperson said: 'We are committed to helping people improve their lives and raise their incomes.
'Universal Credit does that by providing additional, tailored support not available under the old benefit system, including more help for those in work so they can eventually stop claiming benefits altogether, and under UC people are moving into work faster and staying in work longer than under the previous system.'
The spokesperson also added: 'Earlier this year we made the rate at which Universal Credit is withdrawn more generous so people keep more of what they earn as they move into work, which is set to help around 3 million families across the country.
'We are also raising people's take home pay by introducing the National Living Wage worth £1400 extra a year, and cutting taxes for 31 million people.'
Labour's call follows a similar demand to halt the roll-out of UC made by social housing providers last month.
In a joint report the National Federation of Arms Length Management Organisations (NFA) and the Association of Retained Council Housing (ARCH) warned delays in the assessment process for the benefits, poor communications and a seven-day waiting period were creating hardships.
In a recent piece in The MJ, Jo Miller, president of the Society of Local Authority Chief Executives (SOLACE) and chief executive of Doncaster MBC, condemned UC as 'uncivilised'.
'Universal credit implementation denies people access to basic bank accounts, forces reliance on food banks and brings an estimated £0.5bn in transaction costs – a benefits sanctions regime that costs twice as much as it saves, has a six-week delay in receiving benefit money and increases demand for high-end services,' she wrote.
'This is not the mark of a civilised society.'