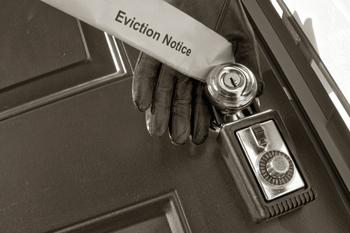 The Labour Party have called on the Government to extend the evictions ban due to end on Sunday to avoid a homelessness crisis this winter.
After ban was extended in August, Labour's shadow housing secretary Thangam Debbonaire wrote to housing secretary Robert Jenrick calling on him to bring legislation to protect renters, and keep his promise that 'no renter who has lost income due to coronavirus will be forced out of their home.'
Labour now argues that the Government has wasted Parliament's time by focusing on the controversial Internal Markets Bill rather than the question of evictions.
'Coronavirus cases are rising, vast swathes of the country are set to be under local lockdown, and the Covid jobs crisis is set to get worse. This is no time for the Government to re-start evictions,' said Ms Debbonaire.
'The Government is walking right into a homelessness crisis this winter. They've wasted the short time they bought themselves by extending the ban in August, prioritising reopening old wounds on Brexit above protecting renters.
'The ban must be extended before Sunday, and the Government needs to come forward with a credible plan to keep their promise that no renter will lose their home because of Coronavirus.'
A spokesperson for the Ministry of Housing, Communities and Local Government described Labour's position as 'misleading'.
'We've taken unprecedented action to support renters by banning evictions for six months, preventing people getting into financial hardship and helping businesses to pay salaries,' they said.
'We have now gone further by changing the law to increase notice periods to 6 months to help keep people in their homes over the winter months and introducing a 'winter truce' on the enforcement of evictions for the first time.
'In addition we have put in place a welfare safety net of nearly £9.3bn and increased Local Housing Allowance rates to cover the lowest 30% of market rents.'