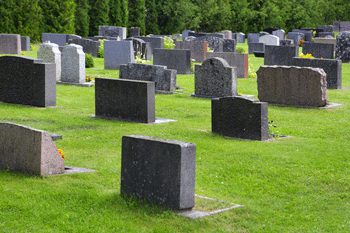 The Labour Party has asked the chancellor to allocate £10m in his Autumn Statement to help parents pay for the costs of child funerals.
Local authorities have different charging regimes for the burial and cremation of children, with some offering the service for free and others charging.
Labour's proposal would mean no family would have to pay for either a burial plot or cremation that was provided by their local council.
'Sadly each year around 5,000 children die, many of them in their infancy,' said the shadow secretary for communities and local government, Teresa Pearce.
'If the Government accept our proposal to provide free burial for children it would go some way to reducing the strain for those grieving families.'
'While we must always be careful with public expenditure, the cost of this scheme for government is minimal when compared to the benefits it could bring,' she added.