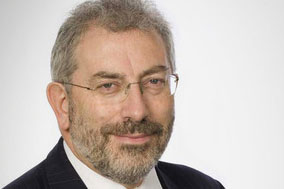 Lord Kerslake has been appointed as the new president-elect of the Local Government Association (LGA).
The crossbench peer will replace Lord Best, who is standing down as LGA president after a decade in the role.
Lord Kerslake is a former permanent secretary at the Department for Communities and Local Government and last year penned an influential improvement report on Birmingham City Council. He was knighted in 2005 for services to local government.
The former chief executive at the London Borough of Hounslow and Sheffield City Council was also recently appointed as chair at the Centre for Public Scrutiny.
Lord Kerslake said: 'I am hugely passionate about local government and look forward to working with the LGA to speak up for councils in both Houses of Parliament, in particular to advocate devolution as a way to promote economic growth and improve public services.'
Cllr David Sparks, LGA Chair, added: 'I would like to thank Lord Best for being such a strong advocate for local government over the past decade.
'I know that Lord Kerslake is also strong champion of local government and will bring with him a wealth of experience and a strong understanding of Whitehall to the role of LGA president.'
Lord Best said: 'It has been an honour to serve as LGA president. Over the past decade, the LGA has gone from strength to strength and I am sure it will continue to effectively represent councils on the big issues and challenges that lie ahead for them and their communities.'