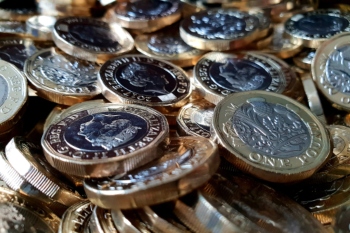 The Marches Local Enterprise Partnership has warned it has reached 'crisis point' after only receiving half the funds promised from the Government so far this year.
The LEP said it has only received £250,000 of the £500,000 funding the Government has agreed for this financial year. In order to keep operating, it said it has been forced to use its own reserves.
Mandy Thorn, chair of the Marches LEP, said: 'The LEP is currently working "at risk" – using its reserves to continue to operate whilst it awaits the remainder of the funding awarded under its contract.
'This is clearly not sustainable in the long term and is causing a tremendous amount of anxiety and stress for our staff – hugely dedicated public servants working to ensure taxpayers get full value for their money and that our economy can recover from the dreadful impact of COVID.'
Mrs Thorn also called for clarity over the long-term future of LEPs in general, after publication of a Government review into the 38 partnerships across the country was delayed again.
'The review has been under way for several months and the publication of its findings have been pushed back a number of times. This is creating still more uncertainty and it is in everyone's interests that the Government clarify the issue,' she said.
A DLUHC spokesperson said: 'The Government is grateful to LEPs for their patience on the matter of core funding, and for their ongoing work to support local economies.
'We are working with LEPs to refine their role and ensure it is fit for purpose for the future and we are determined to ensure businesses continue to have clear representation and support as we drive the recovery and build back better.
'A decision will be made shortly on releasing the second tranche of core funding for 2021/22.'