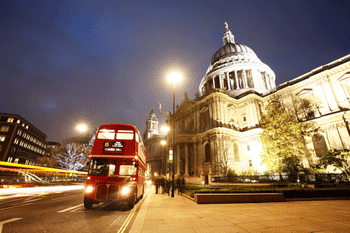 A think tank has called on Mayor Khan to make public transport more affordable for lower-income residents in London.
A new report from Centre for London has revealed that low connectivity and affordability of public transport in different parts of the capital impact the ability of Londoners on low incomes to travel for work, education, healthcare or personal reasons.
Entitled Fair access: Towards a transport system for everyone, the report found that nearly half (46%) of the most deprived Londoners face the challenge of poor transport connections.
Transport costs hit everyone hard, but they hit the poorest hardest, according to the report.
Londoners with a monthly take-home income of £1,000 or less spend an average of £90 a month (13% of income) on transport, compared to £176 (5%) for those with a monthly take-home income of over £2,000.
The report also found that the Mayor's Transport for London fares freeze has not helped all Londoners equally.
While single fares have been frozen since 2016, the cost of Travelcards and oyster caps for regular commuters have risen every year. In 2020 the cost of a weekly Zones 1-6 Travelcard will have risen by nearly 12% since 2016.
The report calls on the mayor to review fare structures and concessionary fares, as well as transport planning processes, to improve affordability and further support disadvantaged groups.
It also recommends that zone boundaries should be kept under review to ensure they reflect the shifting geographies of poverty and affordability.
'Public transport has a huge impact on Londoners' lives connecting them to each other as well as to places of work, education, healthcare, and culture,' said Silviya Barrett, research manager at Centre for London.
'But the capital's transport system doesn't offer the same benefits to everyone. Poorer Londoners struggle with high transport costs.
'Parts of the city – especially on the outskirts – are poorly served by public transport and have a higher reliance on cars. Large parts of the network remain inaccessible to disabled and older Londoners.
'The Mayor and Transport for London may have limited powers over Londoners' incomes or life circumstances, but there is much they can do to make transport truly inclusive.
'Reviewing fare structures and zones is one place to start, but ensuring that equity is a central consideration in all transport planning and investment decisions would create fairer access for everyone.'
A spokesperson for Sadiq Khan said: 'Affordable public transport is vital for those on low incomes, which is why Sadiq has put keeping TfL fares affordable at the heart of his mayoralty.
'The Mayor is freezing TfL fares again next January, for the fourth year in succession. Alongside the new £1.50 Hopper fare Sadiq is making public transport more affordable for millions of Londoners after Boris Johnson increased fares by 42% when he was Mayor.'