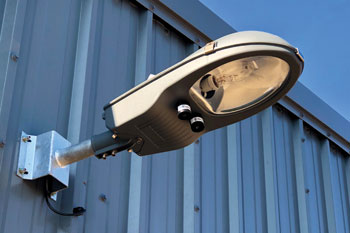 Across the UK, Infrastructure assets are under growing strain. Recent figures from the Office for National Statistics (ONS) showed that in mid-2017, the population of the UK was an estimated 66 million – its largest ever. And, the ONS projects that it will continue growing, reaching almost 73 million by 2041.
We are also seeing road usage increasing. Recent estimates from the Department for Transport (DfT) show that motor vehicle traffic on Great Britain's roads increased by 1.3% between 2016 and 2017 to 327.1 billion vehicle miles.
At the same time environmental conditions are getting more challenging. As climate change accelerates, soaring temperatures and dry parched conditions, but also flooding, are likely to become more common and storms likely to get ever-more severe.
Such conditions put greater strain on infrastructure assets. In response, councils need to implement maintenance strategies that protect them. Given ongoing budget cuts, effective asset management will be needed to better identify and target the most critical and vulnerable assets with available funds.
The latest sensor technology can be helpful in this context but if local authorities want to deliver an environmentally-friendly, operationally-efficient approach, they must use it sparingly. Councils should be aware that sensor manufacture, and energy usage comes with an environmental cost, and ensure they balance that impact against the advantages they gain from the devices.
That said, there are a wide range of applications where benefits can be achieved. Selective use of sensors can, for instance, help councils develop a maintenance strategy that protects against flooding. The increased surface water from storms or thawing snow, for example, can put a strain on infrastructure that only regular maintenance can ease. Water and silt level sensors mounted in drains can help identify those assets likeliest to get blocked, or that might be expected to have the biggest impact if they are, enabling these drains to be maintained at more regular intervals. If these drains are kept clear, the impact of storms would be lessened and the potential for flooding reduced.
Another key area where judicious use of IoT can improve public safety is in the development of smart tree technology. Sensors are now coming on stream that can measure the movement of trees to evaluate both their stability and their overall condition.
These sensors need to be distributed carefully though to ensure the environmental benefit trees can provide is not offset by the cost and energy use of monitoring them. Councils need to find the most vulnerable trees, typically by making use of data about condition and age, while also tapping into the expertise of internal arboreal teams, and only mount sensors where needed.
Using sensors to find areas of vulnerability within these two different asset classes could provide councils with the potential to start building an intelligent combined asset management approach. By pinpointing where trees and vulnerable drains are located, they can establish connections between the two asset classes. That might help them recognise, for instance, that they have large quantity of deciduous trees located next to a large number of drains in a low spot. Leaf fall is therefore likely to be high - and falling leaves may end up blocking drains. That insight in itself could enable councils to better understand the way in which different asset classes link up and and how maintaining one can positively impact another.
Given the financial and environmental cost of implementing sensor-based technology, these devices should be deployed sparingly by councils as part of a strategic asset maintenance plan. There are, however, also, opportunities to use them prudently to minimise the risk to people, property and infrastructure when serious weather events are imminent.
To minimise the impact of impending floods, for example, councils could implement sensors in upstream catchment areas to alert them to pending flood conditions, allowing them to put relevant signage and/or sand barriers in place before the flood arrives.
Another approach that could be taken, in certain specific circumstances, is to place connected devices in areas of greatest risk. This would provide the authorities with real-time data that a flood is happening or a structure failing, enabling them to take immediate action to rectify the situation.
This approach could take the form of sensors monitoring the flow of drain gulleys and river levels, or stress gauges on concrete structures like bridges that will pinpoint cracking. Another option that again makes use of connected technology is the use of cameras to detect an obstruction on the carriageway or a section of road covered in water, for example. The approach can then automatically flag up a trigger that instantly shuts down the relevant lane of the highway affected, reducing the threat to traffic and people, while eliminating the need for time-consuming manual intervention.
Looking to the future, councils should be carefully monitoring the latest advances in IoT technology. The use of sensors can bring significant benefits. However, there are costs to using them. Their deployment should therefore always be part of a carefully-planned and coordinated connected asset management strategy. If used in that way, they can be a boon for councils looking to mitigate the impact of 'wear and tear', and climatic events like storms and flooding, on infrastructure assets.
Manish Jethwa is chief product & technology officer at Yotta