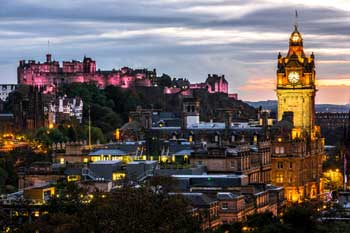 If the first key to unlocking the potential of big data is a shift in mind set within organisations, then the second is an understanding that a true picture of citizen requirements can only be achieved by bringing together disparate data sources.
Think, for a moment, about the types of services used by the average individual. Citizens in each local authority draw on a broad range of amenities, from healthcare, to education and onto specialist areas, like library facilities, emergency services and social welfare.
It can be challenging to gain a full picture of the requirements of each individual when data related to service needs is scattered across a plethora of bodies. Service requirements can be replicated, or worse, missed altogether. Such inefficiency is costly, both in terms of the provision of facilities, but also in regards to the responsiveness and reputation of public sector bodies.
Thankfully, there is another way. By integrating data, government bodies can begin to create a holistic picture of citizen demands and start to prioritise how resources are used. Consultant McKinsey suggests departments can help to reduce search and processing time by bringing data together.
Such integration might seem a pipe dream for IT managers who currently face a broad collection of data types in each service area. Yet progress is already being made. And in each trailblazing organisation, the way forward is via inclusiveness.
The City of Edinburgh Council has spent 15 years working on a Smart City initiative that ensures citizens receive better services through back office integration. By virtualising resources across disparate departments and facilities, the council has created a platform to deal with fast-changing business requirements, and the introduction and integration of new applications and data sources.
Leeds City Council is also looking at the development of smarter cities and the effective use of information. The council is working to develop a close collaboration between the government and its citizens. It is also looking to move beyond the boundaries of the traditional organisation and is investigating how open data can be used to deliver new digital services, in healthcare and the creation of integrated patient records.
Camden Borough Council in London, meanwhile, has developed a digital strategy that sets out how technology will support how the local authority will transform in the coming years. The strategy covers many technologies that could affect how the council delivers public services to citizens, including the use of analytics and open data. The project draws on the support of technology partners to develop key areas of provision, such as telecommunications infrastructure.
Camden is currently working on a data integration project to link council systems. The Borough identified a number of areas where sharing data between departments could help reduce waste and cut fraud, including unauthorised property sub-lettings and single-person allowance for council tax. Camden aims to use data integration projects to boost efficiencies and save millions of pounds.
Not all local authorities are making such strong progress. Commentators have continued to question the willingness of some public sector bodies to share data, with executives put off by the cost of development and support in cash-constrained times. In other cases, organisations are willing to share, but continue to store information that is either poor quality or held in a variety of incompatible formats.
There is, then, much work to do. Organisations who are keen to bring data sources together will have to build strong foundations. As well as promoting the right internal mind-set, local authority IT managers who are looking to create a true picture of customer demand will have to work closely with other government bodies, end user citizens and trusted partners.
Bringing disparate information sources, then, is no easy task. But for local authorities that invest the time and money in data integration, the potential benefits – in terms of cost effectiveness and service quality – are great.
Michael White, local government partnership director, BT Global Services, and former leader of the London Borough of Havering.