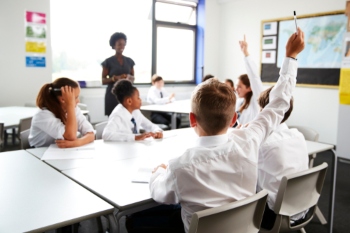 Schools across England are set to receive a £14bn cash boost over the next three years, including £700m for children with special educational needs.
The funding package will see every secondary school receive a minimum of £5,000 per pupil next year, with every primary school getting a minimum of £4,000 from 2021/22.
The three-year funding plans aims to give schools more certainty over budgets and ensure that per-pupil funding rises in line with inflation.
Prime minister Boris Johnson said: 'We should not accept the idea that there can be "winners or losers" when it comes to our children's futures. That's why we are providing additional funding now and for the future for every school, with those historically underfunded receiving the greatest increase.
'My government will ensure all young people get the best possible start in life. That means the right funding, but also giving schools the powers they need to deal with bad behaviour and bullying so pupils continue to learn effectively.'
Schools will also receive £4.4bn over three years to cover rising pension costs for teachers.