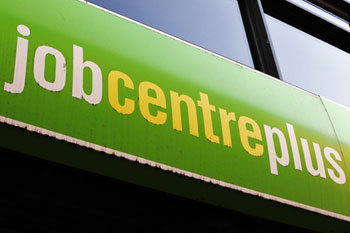 Jobseeker benefit sanctions have fallen by 300,000 over the past year yet blocks on Employment Support Allowance (ESA) have risen by almost two-thirds, figures reveal.
Data released by the Department for Work and Pensions (DWP) has shown 605,595 sanctions were given to claimants on Jobseeker's Allowance (JSA) in the past 12 months, a fall from the 899,576 applied in 2013.
However the same statistics reveal the number of benefits sanctions for people on ESA – which is designed to support those too ill or disabled to work – have climbed from 22,579 in 2013 to 36,810 in 2014.
The Government said sanctions were a 'necessary part of the benefits system' and encouraged people to 'follow the rules'.
Newly appointed employment minister, Priti Patel, said: 'Our welfare reforms are transforming the lives of some of the poorest families in our communities and giving people the skills and opportunities to get on in life.
'We offer tailored employment support to jobseekers, and these figures show that more people are taking up that support and moving into work with the security of a regular wage.'