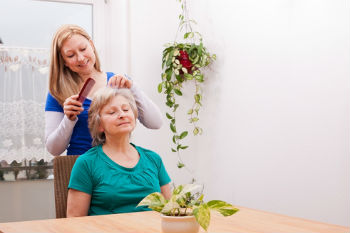 Home carers in Islington will be paid a London Living Wage of at least £8.80 per hour, under new contract arrangements announced by the council.
Islington Council has announced the new contract terms, which will see 800 carers paid the increased wage. The council will also increase personal budgets so service users can pay staff they employ directly the London Living Wage.
Cllr Janet Burgess, Islington Council's executive member for health and wellbeing, said: 'In tough times, we have worked hard to cut home carers a fairer deal including them in the increasing number of low paid workers who will now receive the London Living Wage.
'Home carers are the unseen foundation of social services, providing a vitally important function allowing vulnerable residents to live in dignity and with a significant level of independence in their own homes.
'We think paying a fair day's pay for a hard day's work helps to drive standards higher."
Last year, Islington Council became the first council to co-sign Unison's Ethical Care Charter to ban zero hours contracts and stop 15-minute care visits.