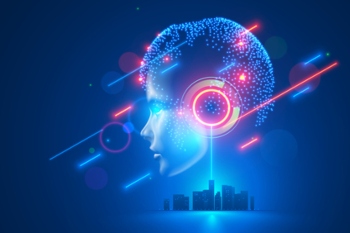 Over the last 12 months, we have seen a heightened interest from local authorities in IoT technology solution deployments to help meet their goals on a tight budget. These include targets on improving social care, climate change and overhauling waste management, as councils across the country continue to face increasing pressure from the Government on achieving these targets at scale. But how can IoT deployments be quickly rolled out and scaled to not just overcome these issues, but also surpass them?
Decreasing energy consumption
Many councils across the country have already completed the implementation of low energy bulbs, but we are seeing a bigger push towards creating even smarter lighting installations across the UK market. The opportunities are there, such as being able to switch on and off fixed areas of the lighting estate depending on the behaviour and usage, which will help to reduce energy consumption even more.
It is only a matter of time before this becomes a pressing matter due to the pressures on decreasing energy consumption to achieve national targets. But in order to do this, streetlights need to have interfaced 'smart' controllers that gather and send wireless messages to the lighting unit. The move towards smart lighting will utilise low power IoT networks to connect the lights, which will be controlled on a large scale, as even the smallest councils will deploy tens of thousands of streetlights.
Delivering targeted individual care
A prime challenge within healthcare and assisted living is being able to provide at scale affordable health and social care for both vulnerable and ageing citizens. But this no longer has to be a hurdle due to the key role technology can play. By taking regular snapshots and monitoring the activity of an individual's daily life, this information can then be collated to create a profile which can then be shared and analysed with the care organisation and local authority. This insight alerts the professional of any changes in behaviour or activity in near real-time so that they can intervene earlier and when appropriate. In turn, this enables a more targeted focus and streamlined operations.
In addition to observing the physical wellbeing of the individual, environmental data can also be monitored, including humidity and temperature. If there's a change in these parameters, it can affect the vulnerable in extreme ways, as the temperature and humidity needs to be suitable for each person's needs. Gathering and examining behavioural and clinical evidence can empower healthcare professionals with more valuable information, enabling them to deliver targeted individual care.
Improving the parking experience
According to research from the Centre for Retail Research, there are approximately 50,000 fewer shops on our high street compared to over a decade ago. We have witnessed a decline in high street shoppers, yet, local authorities continue to encourage people back to visiting physical stores. But, if shoppers are to travel to the high street and not conveniently do their online shopping, they want to do so with ease, and that includes the parking experience.
It was found in a recent study that the average UK driver spends two months of their life searching for a parking space, which could become a detrimental factor as to whether or not individuals return to physical stores. However, this time frame could be reduced with the use of technology. What if your mobile device could notify you immediately where a parking spot was? And then what if you could pre-pay for this space, or set up a subscription approach to park on a monthly or yearly basis? Data collection and the way it is used is vital.
Additionally, by including disabled bays, electric charging, and the use of innovative technology, advanced parking solutions will enhance revenue and offer more customer-satisfaction and efficient services.
Intelligent waste
It is a known fact across the United Kingdom that we are still creating too much waste. We can no longer rely on the conventional processes of collecting waste from homes and public places as they are not efficient enough – ultimately leaving third-party contractors and councils with a huge issue. However, this doesn't have to be the case.
Technology can help to overcome this challenge by implementing sensors which not only show how full a bin is, but it can help to build a data profile to create an optimally efficient route to collect rubbish from the correct bins, at the right time. Also, these sensors can recognise possible issues, such as if a bin has fallen over or been moved, fly tipping, or if somebody has thrown something flammable into the container.
Furthermore, IoT technology can also support third party contractors in pre-planning by providing insight into how much waste they will be accumulating, and when is the best time to collect the bins. Going forward, this could revolutionise payment models for contractors that are paid by weight, as well as help businesses predict revenue through real-time monitoring.
Conclusion
We're not only seeing an increase in interest and uptake of IoT technology solutions in overcoming such complex issues, but the technology itself is becoming more agile, cost-effective and easier to deploy and preserve.
Now, the key focus is creating flexible, capable deployment and continuity models. Councils don't want to have to remove the technology if an upgrade or fix is needed – only partially. This means that these processes need to become more streamlined and automated to create a better customer experience and collect beneficial information for insight. Therefore, the premise for deploying technology as an enabler of these more efficient processes is coherence and invisibility to the user, to mitigate any potential hurdles to adoption.
Nick Sacke is head of IoT solutions at Comms365