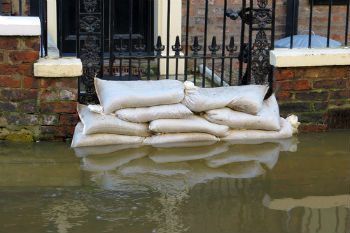 Insurance industry leaders will meet with ministers today to discuss supportive measures for flood-hit communities.
Victims of the recent severe weather have received £14m in emergency payments since 23 December, while almost twice that sum has been spent on immediate emergency accommodation.
Senior insurance representatives will join flooding minister Dan Rogerson and communities minister Brandon Lewis to shed light on the industry's immediate and longer-term recovery plans.
Rogerson said: 'We all need to pull together to help those areas badly affected by the floods, so they can get back on their feet as quickly as possible.
'Dealing with the aftermath will take time and requires a stepped-up national effort. Insurers have a critical role to play and by working closely together we will continue to ensure that the help and support which people need is available.'
Today's meeting is expected to be the first of regular monthly discussions to ensure insurers and the Government are working effectively during adverse weather.