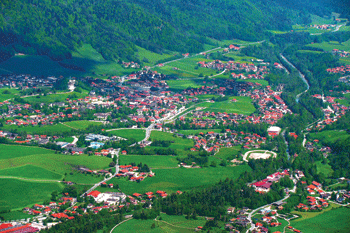 A new inquiry on social mobility in rural areas has been launched in a bid to determine what opportunities are available to young people in counties.
The joint inquiry by the County All Party Parliamentary Group, the County Councils Network (CCN), and Localis will focus specifically on provision and impact of early years, education, skills, and jobs.
Analysis by CCN has already revealed that 52 out of the 65 social mobility 'cold spots' were based in counties.
Peter Aldous, chairman of the County All Party Parliamentary Group, said: 'Last year's State of the Nation report provided an important overview of the social mobility postcode lottery in England, illustrating that many of our great counties are being left behind.
'This inquiry aims to provide new insights on how we can improve life chances for our young people living in counties, and how we can ensure rural workers have the skills to do the jobs of tomorrow.'
The joint inquiry is open for evidence until Thursday, May 10.