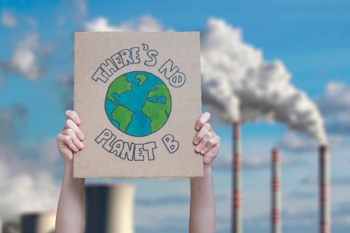 A parliamentary group has launched an inquiry into how institutional investors such as local authority pension funds can help drive a 'just transition' to a net zero economy.
The Government is committed in law to transition the UK to net zero carbon emissions by 2050 as part of the struggle against climate change.
The All Party Parliamentary Group for Local Authority Pension Funds today announced the launch of its inquiry to investigate what local authority pension funds and other investors can do to ensure that no one is left out during the transition.
'The move to a decarbonised economy will be felt by every constituency across the country,' said chair of the inquiry Clive Betts MP.
'This inquiry provides a timely opportunity to open up a debate with stakeholders and parliament about what this means for communities and workers and how we can manage this transition in a just way.'
The inquiry into 'Responsible Investment for a Just Transition' will examine how the policies and practices of pension funds can contribute towards a decarbonised, sustainable economy in a way that protects beneficiaries and secures the future and livelihoods of workers and their communities.
Doug McMurdo, chair of the Local Authority Pension Fund Forum, commented: 'Climate change is now widely recognised and accepted by governments, companies and investors as one of largest threats that we face as a global society.
'However, despite this recognition, there has been little focus on what decarbonising our economy means for employees and communities. This urgently needs to be addressed so that we don't take two steps forward towards a decarbonised economy via new technology and environmental regulation, but one step back because we have ignored the social dimension of tackling climate change.'