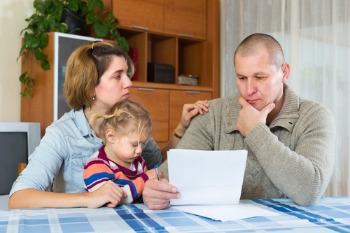 More than three-quarters (79%) of council tenants in receipt of Universal Credit (UC) are in rent arrears, a new report reveals.
New research by the National Federation of ALMOs (NFA) and the Association of Retained Council Housing (ARCH) has discovered an 'indisputable link' between UC and the proportion of tenants experiencing difficulties and falling into rent arrears.
The study, entitled One year on: An indisputable link, shows that only half of UC-claiming households that are now struggling to pay rent had pre-existing rent arrears.
The average six week assessment period, combined with the seven day waiting time, has grave consequences on tenants' ability to maintain rent payments, according to the report, and is a significant contributor to the occurrence and accumulation of rent arrears.
Hugh Broadbent, NFA chair says: 'The manner in which UC is currently being administered is clearly having a direct impact on the numbers of households falling into arrears - half of whom had no history of rent arrears.
'Our concerns are heightened in situations where the claimant was not in paid employment immediately prior to submitting a claim for UC, for example where previous benefits have been sanctioned or adjusted. Many claimants simply do not have adequate savings or final pay cheque to carry them through the lengthy assessment period.'
The NFA and ARCH are calling on the Government to: abandon the seven day waiting period for UC entitlement; undertake a review of the monthly in arrears policy to ascertain if this is causing unnecessary hardship and long term disadvantage to some claimants; and speed up the UC assessment process to three weeks.