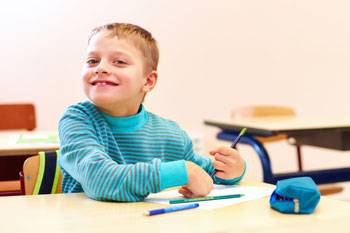 Schools in London are the most inclusive in England, new analysis has revealed today.
Using 12 indictors on areas such as the number of SEND pupils in mainstream schools, specialist education consultants Mime has given inclusion scores for 150 local authorities across the country.
The index found London schools have the best inclusion score, with Westminster, Barnet and Kingston upon Thames scoring the highest. The local authorities with the lowest inclusion scores are Somerset, Torbay, and Staffordshire.
It revealed large variations across England for pupils with SEND, including the number of EHCPs issued by local authorities.
Managing director of Mime, Steve Preston, said: 'We hope that this exploration of the available data will help decision makers assess whether there is high quality, local provision for SEND pupils, and to learn from similar areas across the country. While we acknowledge that an education in a mainstream school will not suit every child, especially those with more complex needs, this was our starting point for measuring an inclusive system as a positive step for most children.
'One area where there is not yet available data is social and emotional outcomes. Pupils with special needs in these areas account for a sixth of the SEND cohort in England.'
Mime is calling for the Government to publish off-rolling statistics to build a better picture of inclusive education in England.