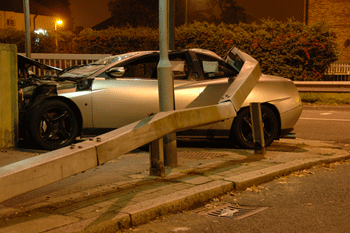 There have been an estimated 40,000 unnecessary deaths and serious injuries on Britain's roads over the past decade, new research has revealed.
The new #50by30 Road Safety Index compares the performance of local authorities across Great Britain, showing how weak results over the last decade have led to avoidable deaths and injuries.
The research suggests that if a 'business as usual' approach is taken then by 2030 there will be nearly 170,000 unnecessary deaths and serious injuries.
The results reveal huge differences in road safety performance, with some areas achieving a 50% reduction in people killed or seriously injured, while in other areas deaths and injuries have seen a sharp rise.
Looking at the percentage change in 2017-19 compared to 2009-11, the index found that the top five best performing authorities were Staffordshire (-52%), Stoke-on-Trent (-48%), Gateshead (-45%), Southend-on-Sea (-41%), and West Cheshire (-41%).
The top five worst performing authorities were Torbay (+53%), Devon (+46%), Plymouth (+40%), Luton (+32%), and Cornwall (+29%).
Launching the new report, David Ward, president of The Towards Zero Foundation said, 'Progress on road safety has stalled over the last decade just as local councils have been given more responsibilities but fewer resources to improve the safety of our roads. A new partnership between national and local government is urgently needed to get UK road safety back on track and ensure that road deaths and serious inquiries are halved by 2030.'