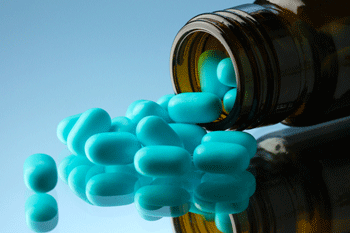 Whitehall should reverse its cuts to local authority public health grants in order to tackle the increase in drug-related deaths, doctors say.
The Royal College of Physicians (RCP), supporting the view put forward by the Royal Society for Public Health in their report Taking a new line on drugs, argued that drug addiction must be considered a health issue.
In line with this view, the RCP said that people who were addicted to drugs needed physical, psychological and social support and care.
However, they warned councils were facing an 'unprecedented squeeze' on their budgets which has led to cuts to alcohol and drug addiction services.
Citing a survey carried out in 2016 by the Association of Directors of Public Health, the RCP said 40% of responding directors said drug services would be decommissioned or reduced in the coming year.
The Government has slashed public health budgets in recent years. According to the Local Government Association (LGA), between 2015/16 and 2019/20 collectively councils have seen their health budgets cut by £531m.
Against this background there has been an increase in the number of drug-related deaths. In 2015 there were 2,479 registered deaths connected to drug use in England and Wales. This is an increase on 10% from 2014 and 48% from 2005.
The most recent data for England in 2015–16 shows there were 81,904 hospital admissions with a primary or secondary diagnosis of drug-related mental and behavioural disorders — a 9% increase from the previous year.
Across the same period there were 15,074 hospital admissions with a primary diagnosis of poisoning by illicit drugs, 51% more than 10 years earlier.
The RCP called for 'urgent action' to prioritise and increase investment in public health services and workforce in order to meet rising population need.