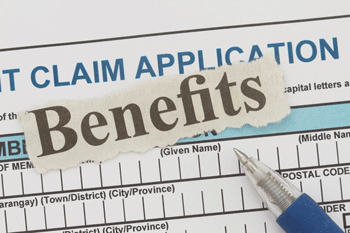 The Department for Work & Pensions must carry out a review of how sanctions imposed on benefit claimants are working, spending watchdogs have demanded.
The National Audit Office says sanctions, meaning a loss of benefits when someone does not meet conditions such as attending job centre appointments, were imposed on almost a quarter of Jobseeker's Allowance claimants in the five years up to 2015.
It says international studies show that people who receive sanctions ware more likely to get work, but the effect can be short-lived, lead to lower wages and increase the number of people moving off benefits into inactivity.
The NAO says the DWP does not track the costs and benefits of sanctions, but estimates that it spends £30-50m a year applying them plus about £200m monitoring the conditions it sets for claimants.
It estimates £132m was withheld from claimants due to sanctions in 2015, and £35m was given as hardship payments, but the overall impact of sanctions on wider public spending is unknown.
Amyas Morse, head of the National Audit Office, said today: 'Sanctions on benefits have a high opportunity cost, not only for those who are dependent on those benefits if sanctions are applied, but for the efficient use of public resources.
'We acknowledge the department's effort to reduce its error rate on sanctions, but we think there is more to do in terms of reducing them further, and in reducing the notable differences in sanctions applications between comparable localities.'
Responding to the NAO's report, Jon Sparkes, chief executive of the homelessness charity Crisis, said: 'Today's report from the National Audit Office shows why we need an urgent and wide ranging review of the effectiveness of the benefit sanctions system, and particularly its impact on homelessness.
'We know from our research that benefit sanctions are a cause of homelessness and have a significant impact on vulnerable people – including those who are already homeless, care leavers and people with mental ill health. For anyone in this position, losing the support of benefits can be disastrous and make it even harder to find work.
'The vast majority of homeless people want to work and agree there should be some sort of conditions attached to benefits, yet too often the system doesn't take their circumstances into account. We know from our own clients that tailored housing and employment support is much more effective in helping homeless people find a lasting home and stable employment.
'It's clear that the regime is in serious need of reform. We must make sure that homeless people and those at risk of homelessness are identified and protected from an early stage. Making sure people have a safe and secure roof over their head must be more of a priority than applying a sanction. Only then can people engage meaningfully in employment activity.'