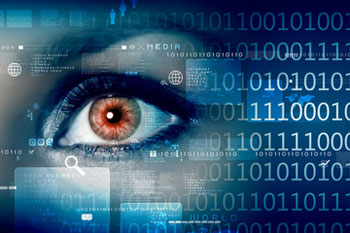 The majority of senior IT managers working in the public sector view data and system security as their 'biggest priority', new research reveals.
A new study from digital workplace provider Invotra found that 79% of IT managers saw security as their main priority while 60% said high profile cyber attacks had prompted more scrutiny of their systems.
Just over a quarter (26%) said the attacks made people within their organisation 'fearful', which negatively impacted productivity. A further 23% described high profile hacks as 'demotivating'.
Around 24% cited the fear of cyber attacks becoming more sophisticated and harmful as their biggest technology concern for 2018.
When asked about the progress made towards the Government's 'digital by default' standard, 44% described digital transformation as 'an important focus', but said the public sector is 'way behind' the private sector.
Almost a third (32%) feel too little is invested in technology to achieve digital transformation goals, and 29% believe a lack of skills is a barrier.
Technology keeping pace with organisational change was the biggest technology concern for next year for 22% of respondents, more so than ensuring readiness for GDPR or minimising the potential for a data leak via the Internet of Things.
The challenges cited as holding back effective digitisation included budget constraints (48%), internal bureaucracy (25%), getting senior level buy in (25%) and resistance to change (23%).
When investment has been made in technology, more than half of those surveyed (54%) do not believe there has been sufficient training in new systems.