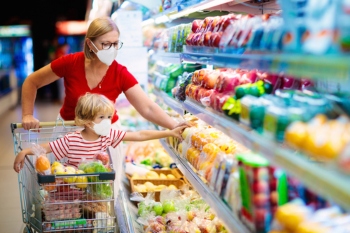 Budget changes to Universal Credit mean families with well above-average earnings and even paying 40% rates of tax could be entitled to the benefit, according to an Institute for Fiscal Studies (IFS) report.
Although chancellor Rishi Sunak refused to maintain the extra £20 a week rise introduced in the pandemic, he did reduce the loss of entitlement for every extra £1 of earnings from 63p to 55p.
Mr Sunak also made other changes, bringing another 600,000 families into the system to take the total number of recipients to 7m or 26% of all working age families.
Tom Waters, a senior research economist at the IFS, said: 'The reach of Universal Credit is perhaps much wider than is commonly understood.
'We are now in a situation in which lone parents and single earner couples with children, paying average sorts of rents, will still be entitled to Universal Credit when their earnings reach £50,000 and beyond.'