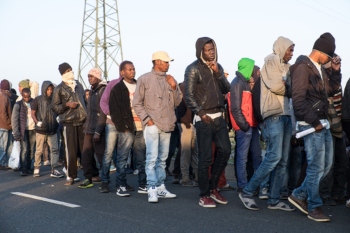 Local councillors across the country have come together to reject government plans to send asylum seekers to Rwanda.
The open letter to the Government warns the plans would 'foster racism and division' in communities.
The councillors call on the Government to work with local government to help people flourish in this country.
The letter states: 'These unspeakably cruel plans play fast and loose with international law, entrench racism and put people's lives in danger. They have been tried elsewhere and scrapped because they are inhumane and ineffective as well as very expensive.
'We say our communities are better than this and deserve better from central government. We can ensure that everyone who is here belongs here, and we want to play our role in that. We call on the government to abandon this shabby attempt to divide us, and to invest in our communities instead.'
The letter also argues the Government will pay the Rwandan government billions to take people seeking sanctuary in the UK despite local authority services being 'desperately underfunded'.
At the time of writing, 300 councillors had backed the letter.