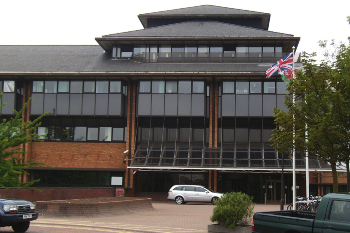 Around 200 students in Cardiff were left unable to vote yesterday after failing to register correctly.
Cardiff City Council have confirmed that the local authority received 1,000 invalid addresses from residents signing up to vote.
The council managed to contact and register 800 of these residents, but they were unable to contact the remaining 200.
'We take our electoral duties very seriously and seek to ensure that everyone who is entitled to vote, is able to do so,' a spokesperson for the council said yesterday.
'We share the frustration of the students who have been unable to register, but we have to be clear that this situation has not arisen because of a clerical error on the council's part.'