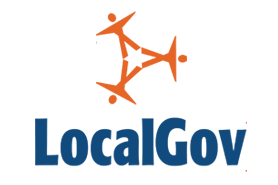 Hull has been crowned UK City of Culture 2017, hailed by judges as a location 'coming out of the shadows'.
Beating competition from short-listed cities Dundee, Leicester and Swansea Bay, Hull is expected to reap the benefits of increased investment and tourism.
Hull was picked for the accolade by an independent advisory panel, which praised the city's focus on community engagement and legacy.
Cllr Stephen Brady, leader of Hull City Council, said: 'Winning the title today is a real game-changer for Hull. It will give Hull a platform to tell the world what this great city has to offer, transform perceptions and accelerate our journey to make Hull prime visitor destination.'
Secretary of state for culture, media and sport, Maria Miller said: 'This is brilliant news for Hull and everyone involved in the bid there. This year's UK City of Culture, Derry-Londonderry, demonstrates the huge benefits that the title brings.
'It can produce a wonderful mix of inward investment, and civic pride and I hope Hull's plans will make the most of all that being UK City of Culture can bring.'
Chair of the independent expert advisory panel, Phil Redmond, said: 'Ultimately it was the unanimous verdict of the panel that Hull put forward the most compelling case based on its theme as "a city coming out of the shadows." This is at the heart of their project and reminds both its people and the wider world of both its cultural past and future potential.'
The UK City of Culture was first awarded in 2010, with Derry-Londonderry chosen as the nation's cultural hub for 2013.
Mayor of Derry, Cllr Martin Reilly said: 'The people of Derry-Londonderry would like to extend congratulations to Hull on their success as the UK City of Culture in 2017.
'I am confident that an amazing year awaits Hull as the winning city for 2017, I wish them every success and look forward to forming a working relationship with Hull to share our experiences and learning.'