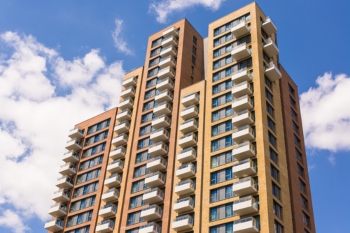 The UK Government has proposed a series of broad reforms to the leasehold property market that could benefit millions of leasehold owners, by permitting leaseholders to extend existing leases for up to 990 years with zero ground rent as well as adjusting the economic mechanism by which lease extensions are calculated.
What is a leasehold property and how are they regulated?
There are generally two types of property in the UK; freehold and leasehold.
A freehold property is one where the land and buildings on it are owned with no time limit of ownership and no need to pay any rent.
In contrast, a leasehold property is one such as a flat or house where the property is owned for a defined period of time but not the land on which it's situated. Anyone living in a leasehold property will enter into a lease agreement with the freeholder of the land in which they typically agree to pay a prescribed annual ground rent and possibly other fees in exchange for ownership of the property for a specified period of time. Although leases have a specific start and finish date, leaseholders typically can seek extensions of their lease agreements.
The UK Government through laws and regulations has established a framework for the leasehold market to operate effectively, with valuations of comparable freehold properties often being just marginally higher.
Why is the Government considering specific reforms for leasehold properties?
As a result of some disparities in the leasehold market between houses and flats, as well as various other provisions of leasehold policies that many people have long called for revising, the UK Government is looking to adopt a wide-ranging series of leasehold property reforms.
The reforms stem from the Government's announcement in December 2017 to address what was seen as an increasing problem with new houses that were being sold not as freehold properties but as leasehold, as well as responding to calls to limit ground rents charged by freeholders when a new lease is signed.
The Law Commission, which is an independent UK entity that proposes law reforms, reviewed all of the existing statutes and regulations for freehold / leasehold property and issued a series of reports from 2018 through 2020 that have helped to inform the Government's position on leasehold changes.
Secretary of state Robert Jenrick in January 2021 announced the Government's proposed reforms to the leasehold property market, that would have to be enacted through an act of Parliament. The Government is proposing two separate bills to codify the various changes.
What reforms are the Government aiming to enact?
The research team at LDN Properties have reviewed the proposed leasehold reforms to determine the impact on both the freeholder and leaseholder.
The first piece of legislation that the Government plans to introduce will be a relatively straightforward bill that will set a zero rate for leasehold ground rents and the ability to obtain lease extension of 990 years.
The second piece of legislation will be introduced by the Government at a later date and includes a host of proposed changes to UK leasehold property policies. Below is a quick summary of the provisions in this second bill that would create the biggest changes:
Abolish the existing marriage value
Marriage value is the increase in the combined leasehold / freehold value after a lease is extended, and it is this value enhancement that is currently shared equally between the freeholder and leasehold, but the planned changes would abolish this apportionment in favour of the leaseholder.
Create a stand-alone method for assessing low-value homes
The Government wants to introduce a separate method for assessing the potential value of what are considered to be low-value homes, which would be distinct from the valuation method used for all other types of leasehold property.
Overhaul the method for assessing the cost of a lease extension or freehold purchase
Another proposed reform would change what's known as the enfranchisement valuation, which is a method for calculating the expected cost of a leaseholder either buying the freehold of a property or extending their lease for a set period of time.
Create breaks in the lease to allow time to redevelop a house or flat
If the freeholder of a property is interested in pursuing a redevelopment of the leasehold property, the reforms would allow a redevelopment pause in the lease during its final 12 months, or alternatively within the final five years of each 90-year lease extension. The break would be subject to compensation and other safeguards for leaseholders.
Make changes to caps on ground rents for leasehold houses and flats
This reform would impose a cap on ground rents for leasehold properties at 0.1% of a house or flat's current housing market value. To help with implementation of this change, there will be an online calculator designed to streamline the process.
Give leaseholders new authority to buy out their current ground rent
The Government is also proposing that leaseholders of flats or houses that have a lengthy leasehold contract should have the power to buy out the property's ground rent without the existing requirement to also extend the terms of the lease.
Keep track of the news for the latest on the Government's leasehold reforms
As the UK Government pushes to enact its two pieces of legislation on leasehold property market reforms, major news organisations will cover the various hearings and other developments in Parliament tracking the bills on their way to becoming law.
According to the House of Commons Library's website, the UK Government's minister for building safety and sommunities Lord Stephen said in January that preparations for having the legislation ready for consideration by Parliament will take exactly one year. This suggests that the reforms are unlikely to have immediate benefit for anyone who currently has a leasehold house or flat and is looking to extend the lease or buy the freehold during 2021.
As with any legislation there is no absolute certainty that the planned reforms will become law, or they could be revised significantly by Parliament before they are enacted. Some property market experts say that if you have about 80 years or left still remaining on your lease now then you should consider asking your freeholder for a lease extension under the existing policies rather than wait and risk the uncertainty of whether the pending legislation will eventually be signed into law.
What these reforms mean for local government
Depending on the real estate assets owned by the local councils, this will determine the impact felt. London councils such as Southwark and Lambeth own a considerable number of freeholds ranging from houses through to blocks of flats. In contrast, other non-London and rural councils will likely own very few freeholds. It is these London councils that will likely experience the largest economic impact from these reforms.
Firstly, given the uncertainty as to the timing and content of these reforms, it is likely that a number of leasehold extensions will be delayed for a number of years until certainty is obtained as to the actual reforms being implemented. It is the payment of these leasehold extension premiums that provide the councils with an ongoing revenue stream.
Secondly, with ground rents being capped and indeed reduced to zero, this stable revenue stream received by councils will now be put at risk and liable to decrease, potentially quite considerably.
Thirdly, given the proposal of abolishing the concept of marriage value, this will reduce the lease extensions premiums payable by leaseholders, Indeed, mid-term leaseholds (40-60 years) typically have the highest relative marriage value component. Consequently, the cashflow generated by lease extensions will be impacted negatively as well as the balance sheet value of the freeholds held by certain councils.
Should these proposed leasehold reforms be enacted, the net effect is that of a wealth transfer between freeholders and leaseholders, with leaseholders appearing to be the winners. Careful consideration of the actual real estate holdings for individual councils will allow for a full understanding of how such reforms may impact their finances.
Nicholas Mordin is from Applebrook Properties