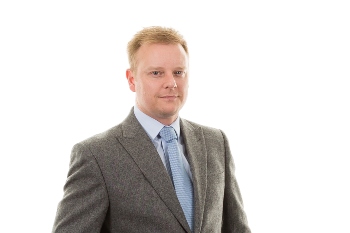 The pandemic has disrupted every aspect of life, and the dramatic spike in intestate deaths is yet another upsetting example of how many lives have been lost to COVID-19.
Our recent FOI report – which surveyed all 359 local authorities in England and Wales – found that the number of people dying without a will rose by 60% between March and May last year, compared to the same period in 2019.
A fifth of councils also saw intestate deaths more than double in the first three months of the pandemic, while 12% of local authorities reported deaths with no known next-of-kin for the first time.
With more people dying intestate than ever before, and potentially with no known next-of-kin, it is our responsibility as probate genealogists to correctly local beneficiaries and facilitate the distribution of the deceased's assets.
The unethical practices used by heir hunters
However, our FOI report found that many probate genealogists are not stepping up to the plate.
Ever since the Heir Hunters TV series sensationalised the sector, there has been a small boom in the number of firms and individuals offering the service who are not averse to engaging in underhand and unethical practices.
The impact of the explosion of unqualified heir hunters is clear, with only 22% of the 348 councils who responded to the FOI request believing heir hunters operated transparently and honestly, while only 11% thought they charged beneficiaries fairly.
However, our FOI research also found that local authorities are ignoring government guidelines on what to do when someone dies without a will and has no known next-of-kin.
The role of local authorities
Seven local authorities admitted to having written contracts with heir hunters, while one authority in the Midlands confirmed it charges heir hunters for the details of each deceased person, or 'lead', the council provides them with.
Some written contracts between an heir hunter and a local authority can limit the amount of scrutiny given to each case, with some unethical heir hunters using this to only identify easy to find heirs to an estate, collect their fee and forego the rest of the beneficiaries – potentially resulting in years of legal battles for some to get the inheritance they are owed.
Similarly, only 175 of the local authorities surveyed said they've put in measures to prevent their employees from making under the table referrals to heir hunters, while just 44 of the 359 local authorities in England and Wales (12%) said they have policies that prevent unethical heir hunters overcharging beneficiaries.
How can local authorities protect themselves and bereaved beneficiaries?
While the above statistics might frame local councils in a bad light, the onus is also on heir hunters to change their ways and become more ethical and transparent.
Part of this will involve self-regulating. Probate genealogy is a relatively niche industry and therefore it lacks an overarching regulatory body to monitor how firms operate.
The closest we have is the Association of Probate Researchers – the only independent regulatory authority in the sector, which has voluntary membership – and, as a result, firms need to take it upon themselves to follow best practice and only charge a fair price for their work.
There are also steps councils can take to help ensure that the correct relatives receive what is rightfully owed to them.
Following government guidelines is a must, and, where possible, councils should refer all relevant estates to the Government Legal Department's Bona Vacantia Division (BVD) who will then advertise for next-of-kin within five working days.
If this cannot be done, then local councils need to offer the details of the case to at least three probate genealogy firms simultaneously to ensure oversight, scrutiny and that relatives are offered fair fees. This also ensures protection for councils, who avoid an audit risk and possible accusations of bad practice.
With the number of people dying without a will spiking across the country during the pandemic, local councils need the support of trusted probate genealogists to ensure that the deceased's assets are distributed to the correct next-of-kin. Therefore, heir hunters must avoid engaging in any dubious, unethical practices, because the last thing local councils need in a time as busy and disruptive as this is an unethical heir hunter trying to engage in practices which will ultimately only help them line their pockets at the expense of beneficiaries.
Philip Turvey is executive director at Anglia Research