For local government and public sector organisations, reaching net zero operations, and doing so within ambitious timelines, is a top priority. Operating in a sustainable way has had importance for a long time, but in recent years we have seen concrete commitments, declarations of climate emergencies, and solid actions being taken. As part of this mass transition, the role of procurement and commercial activity is now increasingly being recognised.
The development of zero carbon working groups, and the implementation of a focus on carbon in procurement has successfully led to a reduction in emissions. In some councils, namely Manchester City Council, direct emissions have been reduced by 50% over a ten-year period, and this can be largely attributed to decisions made in procurement and supply chains, across retrofitting, energy, and infrastructure, to name just a few. Where reducing emissions is now becoming more complicated, is around indirect emissions.
Supply chains are the biggest contributor to the overall carbon output of local councils and often it is an accumulation of small factors that add up to make a difference. An example of this might be single-use plastics used by contracted caterers, or the carbon output due to transport of products by suppliers. This often isn't something that the council can directly control, but it certainly impacts the levels of emissions the council contributes as a whole. One way in which procurement can make a significant change, is through influencing the supply chain, and encouraging climate action by suppliers.
To do so, conversations with suppliers must start early, with climate intentions and ambitions made clear in the pre-procurement stages. Championing sustainability in the first instance allows councils to set expectations and gives suppliers the chance to adapt or discuss how they might make improvements. It equally gives suppliers the opportunity to share their climate innovations and insights, and for councils to learn from them.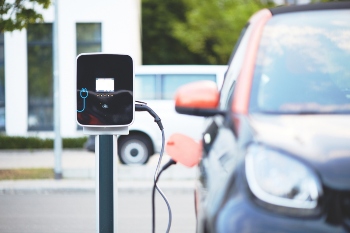 By going further and setting out red lines for suppliers that match local government ambitions, procurement can ensure that indirect emissions are mitigated. Social value, and sustainability as part of this, is now written into many supply contracts by procurement professionals. The recent Green Paper on procurement from central government has paved the way for new regulations that drive positive measures - it might even transpire that businesses need to commit to being net zero by 2050 before they can even bid for government contracts. Emission protocols in procurement can also benefit the supplier - the most recent environment and sustainability strategies in procurement emphasise local spend, both to reduce carbon footprint from long-distance transportation of goods, and to develop local economies.
Whilst changing policy and guidelines has a significant role in reducing indirect emissions, procurement and commercial professionals in local government have noted that there is another challenge to overcome – which is more cultural. There is a certain tension with carbon reduction, and the assumption that implementing change will cost more, and with local government's having faced years of austerity, budget is a concern. Procurement and commercial teams have a responsibility to help decision-makers look past immediate assumptions, and to share the benefits of taking proactive climate action. Although environmentally friendly products can cost more, the costs of retrofitting or adapting products late on to match new legislation, or paying costs created by emergencies caused by climate change, are ultimately a lot higher. Procurement & commercial specialists can help with realigning thought processes around the cost of climate, and thus, implementing and influencing climate action.
Without reducing indirect emissions from supply chains, and without undergoing a cultural shift backed up by data and budgets, local governments could struggle on their decarbonisation journeys.
Procurement & commercial professionals' insight, expertise, and guidance is at the root of this and plays a pivotal role.
Gavin Rimmington is head of public sector at YPO