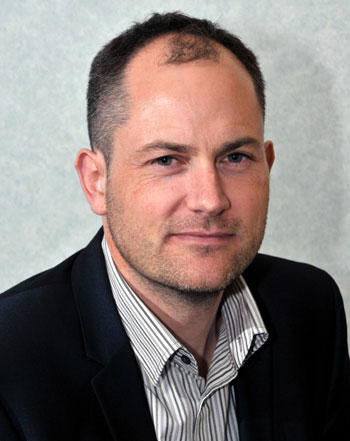 The Better Care Fund (BCF) is designed to promote joint commissioning of health and social care by pooling a number of previously ring-fenced budgets.
While much of the focus has been on the integration of health and social care, 10% of the fund is now for Disabled Facilities Grants (DFGs) that pay for adaptations in the homes of disabled people. That's more than doubled over the last two years.
The reason for this increase is simple: if you live in a home that meets your needs, you're more independent and likely to need less support from the state. However, doubling a budget within such a short space of time is not without its problems, and a number of local authorities have struggled to ramp up their home adaptations programmes.
Since 2000, Foundations has been engaged by Government to oversee the home improvement agencies (HIAs) across England. With the increases in the DFG budget we are now also charged with supporting local authorities to expand the help they can give to disabled people living in their own homes.
The first thing we did was to set up the DFG Champions network; bringing together hundreds of expert occupational therapists, surveyors, commissioners and managers from across the country to collaborate on how to improve delivery.
Through a mixture of social media and regional roadshows we are able to share best practice and develop innovative new approaches. Most of the discussion has focussed on how the DFG budget can be used more flexibly to meet local priorities.
This discretionary use of the funding can help improve delivery and reduce the bureaucracy involved in the DFG application process, helping to speed up the process. For example, councils could use an alternative means test, increase the maximum grant amount, or offer a service which rapidly deals with inaccessible housing and the need for quick discharge of people from hospital.
We also recognised that everyone is very busy trying to spend this extra money and it can be difficult to find the time to invest in improving the system and that there are 326 local authorities all facing the same issues. So, we're developing a number of tools and resources that are co-produced with a small group of volunteer authorities and then made available to the rest of the sector.
For example, we found that most DFG applications are delayed by several weeks waiting for builders to return quotations by post. In response, we've developed an online DFG tender portal where builders can submit their standard prices in advance and then local authority surveyors can pick the items required for a particular adaptation and get instant estimates. It's free for local authorities to use and the weeks saved for someone who can't safely use a bath can be a real life saver.
Working with other partners we've also set-up an online case management system complete with standard DFG documentation, written and collated good practice and guidance and set up a 'frequently asked questions' page where we bust myths that have grown up around DFG delivery.
Later in the year we'll also be publishing a DFG Quality Standard, setting up an online analytics and benchmarking tool, introducing a social value toolkit and launching new accredited training for Trusted DFG Assessors.
It's a very busy time, but the extra funding for DFG provides a real opportunity for housing services to make a real contribution to the wellbeing of disabled people and deliver significant cost savings for health and social care. We're doing everything we can to support local authorities and always welcome new DFG Champions to bring new ideas and enthusiasm into the mix.
Our next round of DFG Champions Roadshows are at the start of October and visit Southampton, Nottingham, Manchester and London. They are free to attend and will feature a range of workshops and seminars on improving local delivery of DFG.
Paul Smith is director of Foundations, the national body for home improvement agencies and DFGs.